Back in the days, the game industry wasn't really considered as an industry as one would imagine how it would turn out to be today. It was quite a small community where only a handful of companies which employed only a few employees created something with hopes to be considered as 'a hobby' for some people, and everybody in this small community seemed to know one another. However, in today's era, things are totally different as gaming skyrockets to popularity, especially over the last decade. Different drivers do their part to foster the sector; be there the rise of home computers and game consoles, a much better internet connection, and above all is 'the global smartphone penetration'.   
According to the Accenture report, the value of the gaming industry has now topped US$300 billion, with up to 2.8 billion players worldwide. The sector itself now employs a diversified workforce from various backgrounds such as art, programming, design, productions, music and audio. The fast pace of technology change has made it more difficult for game developers to keep up with each other, not to mention all the gaming innovations and industry developments. 
This is the reason why HotPlay would like to share with you a special list of key gaming events that usually happen each year across the world. Some of these events are general-purpose for all types of game developers, while others have a narrower scope which focus on some specific sub-segments within the game development ecosystem. Let's have a look at these gaming events and what they have in store for us for the rest of this 2021. You can then find out more info of each specific event later on.
Game Developers Conference (GDC)
When: July 19-23, 2021
Where: Online
About: GDC is an annual event designed for professional game developers and students. Unlike conventions that focus on video game fans, this one focuses on providing education and inspiration for professional game developers. The event is very 'BIG', with more than 26,000 attendees are expected to visit the expo to see over 500 lectures, panels, and roundtable discussions on various topics. Topics cover game development process and technology. Attendees can visit vendor booths to learn about the new development tools, services, and platforms that are driving the industry forward.
MGS Global Virtual Conference 4.0
When: September 9, 2021
Where: Online 
About:  An event that is held entirely online specifically for mobile app publishers. With more than 1,000 attendees expected from over 900 companies and almost 100 speakers to share their views and comment over a span of 2 days. Many problems, both old and new ones, will be discussed and solved here to keep the mobile industry moving. You can participate by asking your questions, getting new networks, and even visiting the trade show floor just like an in-person event—all without stepping foot in an airport.
White Nights: Business Conference for Game Industry
When: April, May, June 2021
Where: Various locations, both online and offline 
About: A leading B2B event for the game industry which gathers key companies from around the globe – over 4,000 attendees per year offline and over 20,000 participants online. The main reason to attend the WN events is an opportunity to meet decision-makers. You can talk directly to any conference attendee with the help of the WN Hub, the game industry communication platform. With the online format, the WN Conference is going to unlock new regions and opportunities for business networking, making the event even more impactful.
PG Connects Digital
When: July 12-16, 2021
Where: Online
About: Another amazing digital event which is full of everything you have come to expect from the gaming industry. The event will open the virtual door with more talks, panels, careers, networking, indie pitches and more. Over 250 speakers and 1,500 attending professionals from across the game industry are expected to participate in this online meeting platform. 
Digital Dragons
When: May, September 2021
Where: Kraków, Poland/Online 
About:  A leading game industry event that gather more than 2,000 people from all over the world. Many notable speakers will share in-depth lectures featuring insights into what the company had done right and wrong over the years. It is also a place where business opportunities happen. The conference in both offline and online formats will be a middle ground for all game professionals to meet. Publishers and developers can connect to one another, whether indie or AAA. The tools provided via the online meetings will also help enable attendees to conduct interviews, host meetings and attend talks at their fingertips. 
With 1.4 billion gamers in Asia alone, the gaming community represents a huge untapped market for advertisers everywhere. Find out the opportunities for brands to connect with the rapidly-growing gaming community!
Read More »
Mid-core games sit in right between the crossline of an immersive experience and casual gameplay, hitting the sweet spot of many. Let's check out why brands should consider advertising in mid-core games.
Read More »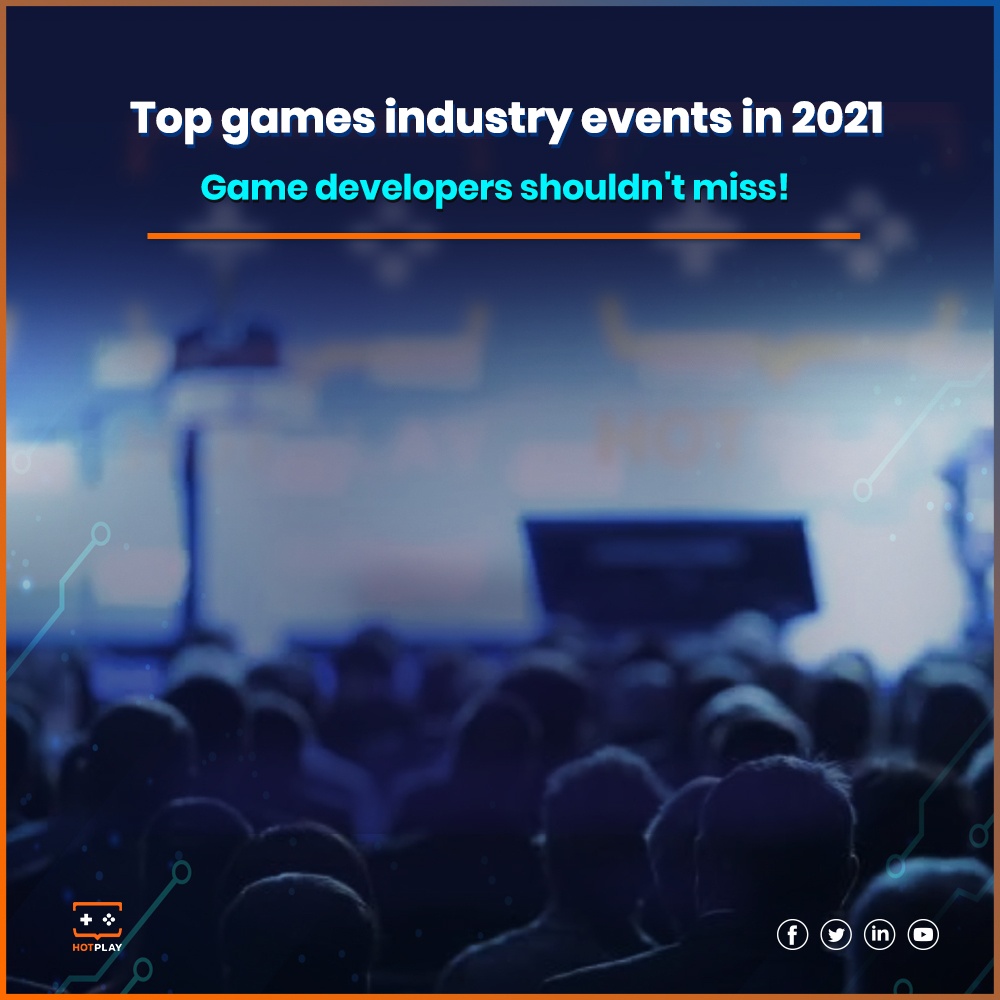 Gaming industry events are amazing opportunities for game developers to have fun, learn and capitalize on networking. Check out the top events that you shouldn't miss!
Read More »