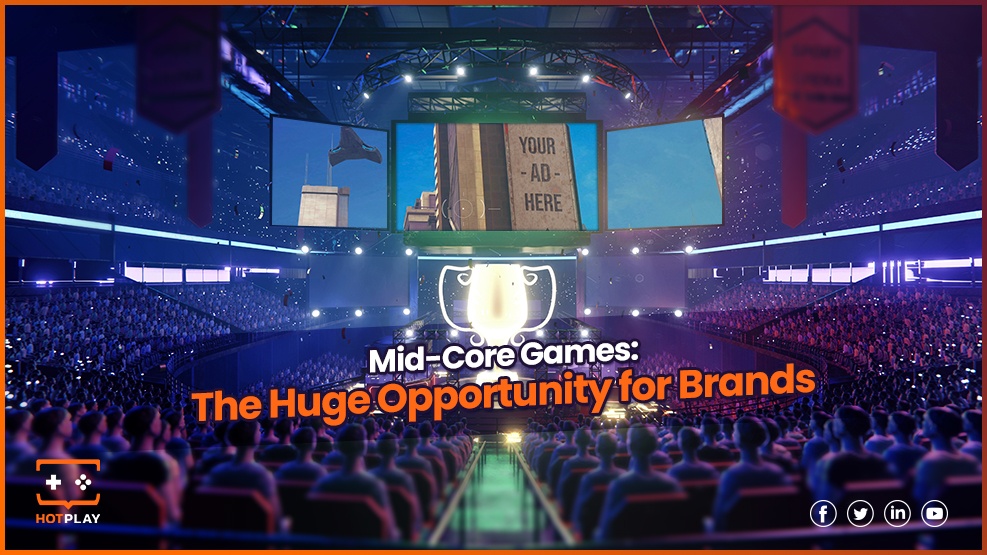 Understanding the gaming spectrum is important for anyone who wishes to excel in the industry. This sentence is especially true for advertisers or marketers that aim to reach the right audiences of their target. Each type of games have their own distinctiveness; be there the hard-core, mid-core, or casual. We're here today to talk about the 'Mid-core gaming' market, a market segment that has attracted increasing attention from investors and developers due to its sizable opportunity. 
What are mid-core games?
As its name suggests, mid-core games refer to games that are in between what we traditionally call "casual" and "core" games. The segment has always been around for quite some time, but a combination of market developments and smartphone penetration is opening up this segment with a serious growth potential. Mid-core games sit in right between the crossline of an immersive experience and casual gameplay, hitting the sweet spot of many. 
To further elaborate, mid-core games are games that appeal to young adults who enjoyed playing games during their childhood or teenage years. Gamers in this group might predominantly be in their 20s through 40s, with perhaps less limited time to dedicate to gaming. Games that fall into this category are such as Roblox, eFootball PES 2021, Coin Master, Genshin Impact and Clash of Clans. These games are more accessible for users to play as compared to hard-core games. Or to put it simply, they are easy to learn and play, but they are still very hard to master. 
eFootball PES 2021 (Image credit: Konami)
Mid-core games are money-making marketing platforms
So why exactly is this segment offering 'great opportunity' for marketers? The answer is gamers in this group tend to pay or make in-game purchases more than average. According to several credible market research, average revenue per paying user (ARPPU) in mid-core games showed some of the highest potentials, about 3-5x higher than those for casual games. Moreover, not only that they are willing to spend, they also try to find time to play more thanks to the easy-accessible nature of mid-core games, especially through smartphones. By recognizing this, advertisers have the opportunity to create their impactful campaigns for this market, or risk missing out on reaching this mobile-focused generation of mid-core gamers with great potential to offer.
On top of this high time-spent and high-money spent, mid-core games also have a high retention rate. As more complex games become more accessible and more amenable to play in a much- shorter burst, it allows gamers to come back to the game more often than before. The advancement of technical capability of mobile devices, a genre of mid-core games, is seeing an enormous surge in creative potential. 
In summary, this is a very exciting time for mid-core games and we are expecting to see a huge amount of traction coming into this type of game genre over the next few years. Advertisers and marketers should not miss to expand their territory into this popular segment.
As more and more of us are now using smart devices to consume media, which allow us to skip TV commercials, or paying for ad-blocking software, the question becomes "how does a brand get its message across to their target audience?".
Let's learn some of the key benefits than game reskinning can help your brand🡪 place the link here
Read More »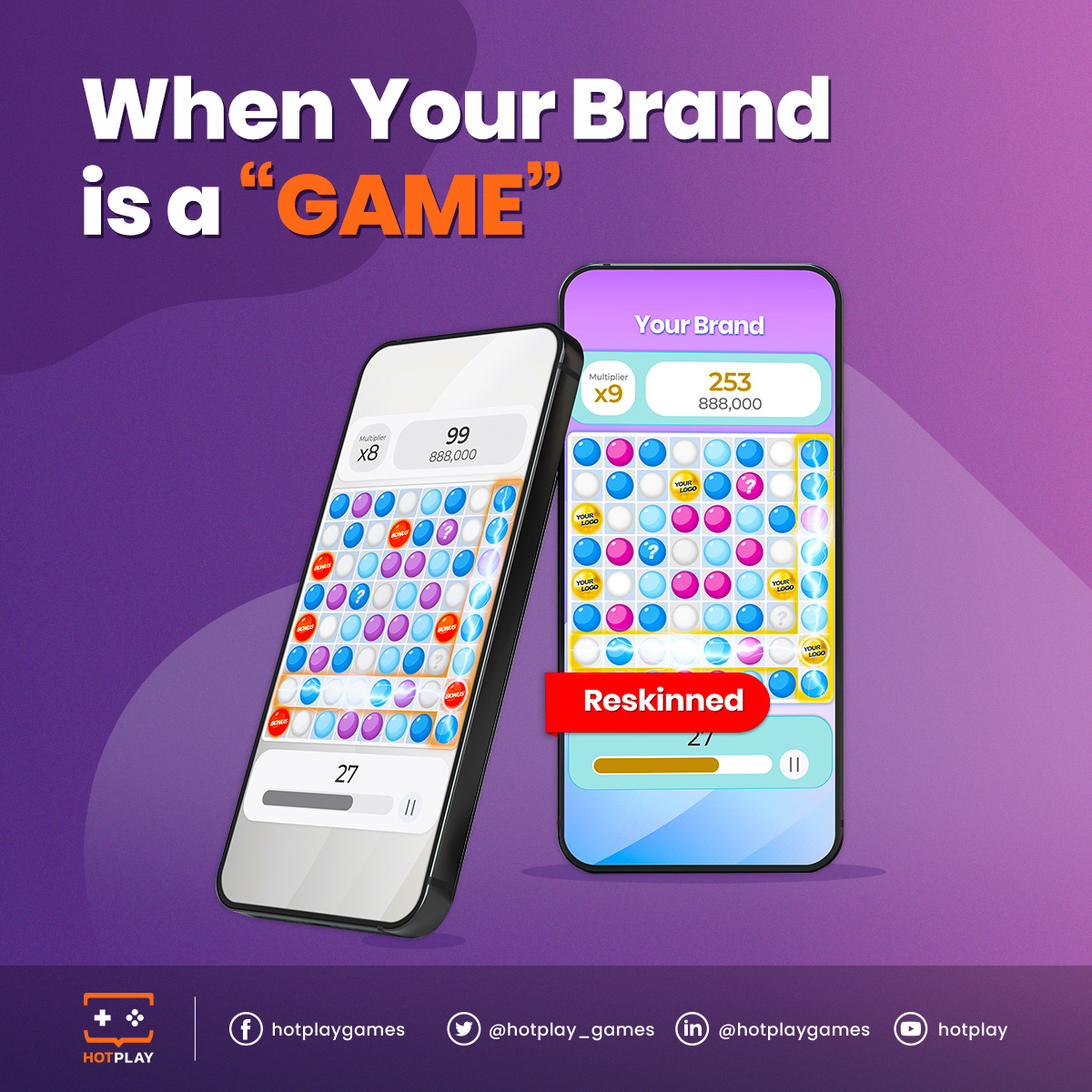 What if we can make our brand a 'game', and then keep people coming back to play over and over. Branded games are just a perfect solution for you.
Let's apply game design philosophy, throwing in tricks and techniques to keep your target audience engaged in a meaningful manner 🡪 place the link here
Read More »
Pandemic has fueled growth in the virtual world, and gaming is undoubtedly one of the beneficiaries. We have already seen big corporates jumped into the sector. But opportunities out there are not only for the big brands. Let's drive into why we think this is also the good time for small and medium-sized businesses to get their foot in the game. 🡪 place the link here
Read More »