Like other popular media of this era such as movie and music streaming services, gaming is starting to establish itself firmly on the list of media planners.  We can easily see that over the past few years more brands and advertisers have begun to recognize the opportunity that gaming represents. We have compiled the top five reasons how in-game advertising (IGA) can contribute to business advertisement. 
1. Gaming is by far the largest and most expansive industry in the world of entertainment. 
It is official that gaming is a mainstream culture. The industry is projected to continue impacting the lives of billions of people. Statistics have shown that gaming is already worth more than video and music industries combined. 
2. In-game advertising offers brands multiple effective ad formats to choose from.
Advertisers can choose from a wide variety of creative ad formats that can be both static and dynamic. Or it can even be in the form of advergaming (a game built as advertisement). Rewarded ads are also gaining popularity among gamers. 
3. In-game advertising is a great way to collect very precise data, and increase your customer knowledge. 
Gaming is happening in the digital world, so data is very prevalent. IGA can help you to know what the typical gamer profile is, the time your audience spends playing games which could eventually help you to improve your key advertising messages and increase the effectiveness of your overall communications. 
4. In-game advertising can create an extremely high level of engagement.
Unlike other forms of media, gaming is an intense activity which usually requires a high level of attention from players. Most apps may hold users for an average of less than 1 minute, while a game can manage to hold them, on average, between 3 and 10 minutes. This means much more time attached to your brand and subsequently more retention will be created.
5. In-game advertising will help brands build loyalty. 
Games, by nature, generate immense loyalty and often create communities around them. As a result, once you utilize IGA, the impacts can be passed on to your brands as well. Your brands can also gain a highly faithful group of followers. 
These five reasons are just part of the benefits that IGA can bring to the table. There are much more perks in using IGAs as one of the tools among your marketing plans. Now, we can clearly admit that the only projection of in-gaming advertising is 'up'. And if you don't want to miss this train, you'd better hurry.
As more and more of us are now using smart devices to consume media, which allow us to skip TV commercials, or paying for ad-blocking software, the question becomes "how does a brand get its message across to their target audience?".
Let's learn some of the key benefits than game reskinning can help your brand🡪 place the link here
Read More »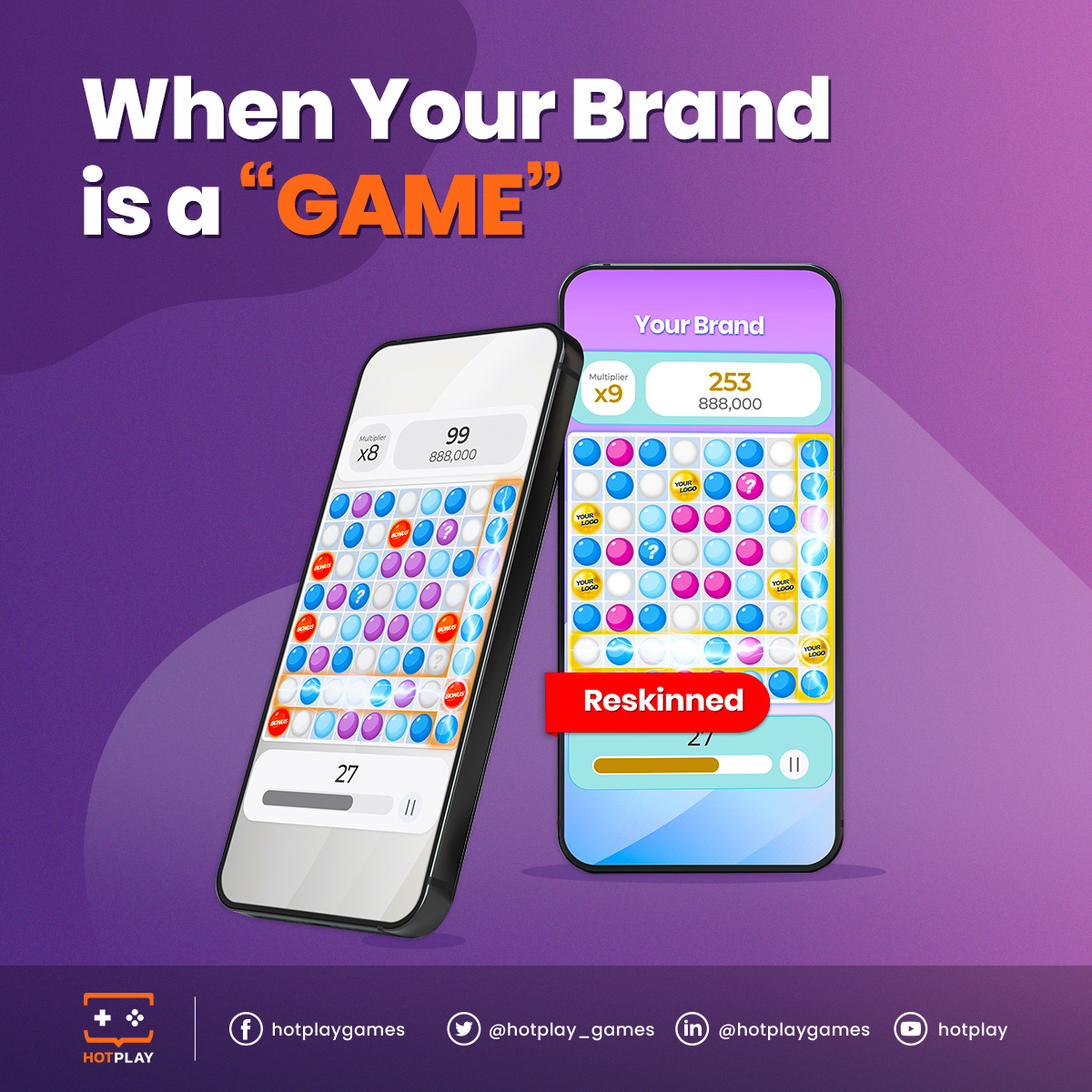 What if we can make our brand a 'game', and then keep people coming back to play over and over. Branded games are just a perfect solution for you.
Let's apply game design philosophy, throwing in tricks and techniques to keep your target audience engaged in a meaningful manner 🡪 place the link here
Read More »
Pandemic has fueled growth in the virtual world, and gaming is undoubtedly one of the beneficiaries. We have already seen big corporates jumped into the sector. But opportunities out there are not only for the big brands. Let's drive into why we think this is also the good time for small and medium-sized businesses to get their foot in the game. 🡪 place the link here
Read More »