I am sure many of you may have heard a popular phrase about advertising that says "People don't hate ads, but they hate bad advertising". This phase is still true in today's era of marketing and can also be applied to the gaming world.
Several research studies found that gamers don't mind watching ads that support their favorite digital personalities or in other words, ads that they find relatable. It also pointed out that the approach in which the ads are being presented to gamers is a very important factor.
To elaborate, gamers might not be very satisfied if in-game ads were presented in an interruptive model such as pre-roll ads, interstitials, unskippable videos, and other disruptive ad formats that delay the access to the content they want to play, view, hear, or read. These also include those ads that directly disturb their gameplay.
What it means is that as long as in-game ads are able to be presented in a seamless model of immersive ad integration, gamers are actually fine and okay to consume such advertorials. That being said, game developers should realize the importance of 'ad quality', given it may directly translate to 'gaming quality'.
If done correctly, the benefits of in-game advertising would outrace its flaws by miles. Game developers should select partners that understand the gaming persona, the overall gaming experience and the setting of the gaming environment.
In today's world, in-game advertisements have evolved and moved further from just in-game billboards and sports stadium ad spots to many new forms of creative content such as vehicles, skins, uniforms, in-game effects and others. In-game advertising platforms such as HotPlay who are specialized in ad integrations can actually help game developers enhance gameplay realism by at the same time better monetize through advertising.
In-game advertising partners will help to perform extensive quality assurance and test campaigns to ensure that the gaming experience is preserved. Coupon ads and in-game rewards are also gaining popularity and acceptance among gamers.
So to confirm, gamers don't actually hate ads, they are fine with ads as long as those integrated ads come with good quality that do not interrupt their gameplay. Ad partners are therefore the key to help game developers preserve the integrity of their games. If doing it right, in-game ads will benefit game developers, publishers, advertisers and brands over the long run.
As more and more of us are now using smart devices to consume media, which allow us to skip TV commercials, or paying for ad-blocking software, the question becomes "how does a brand get its message across to their target audience?".
Let's learn some of the key benefits than game reskinning can help your brand🡪 place the link here
Read More »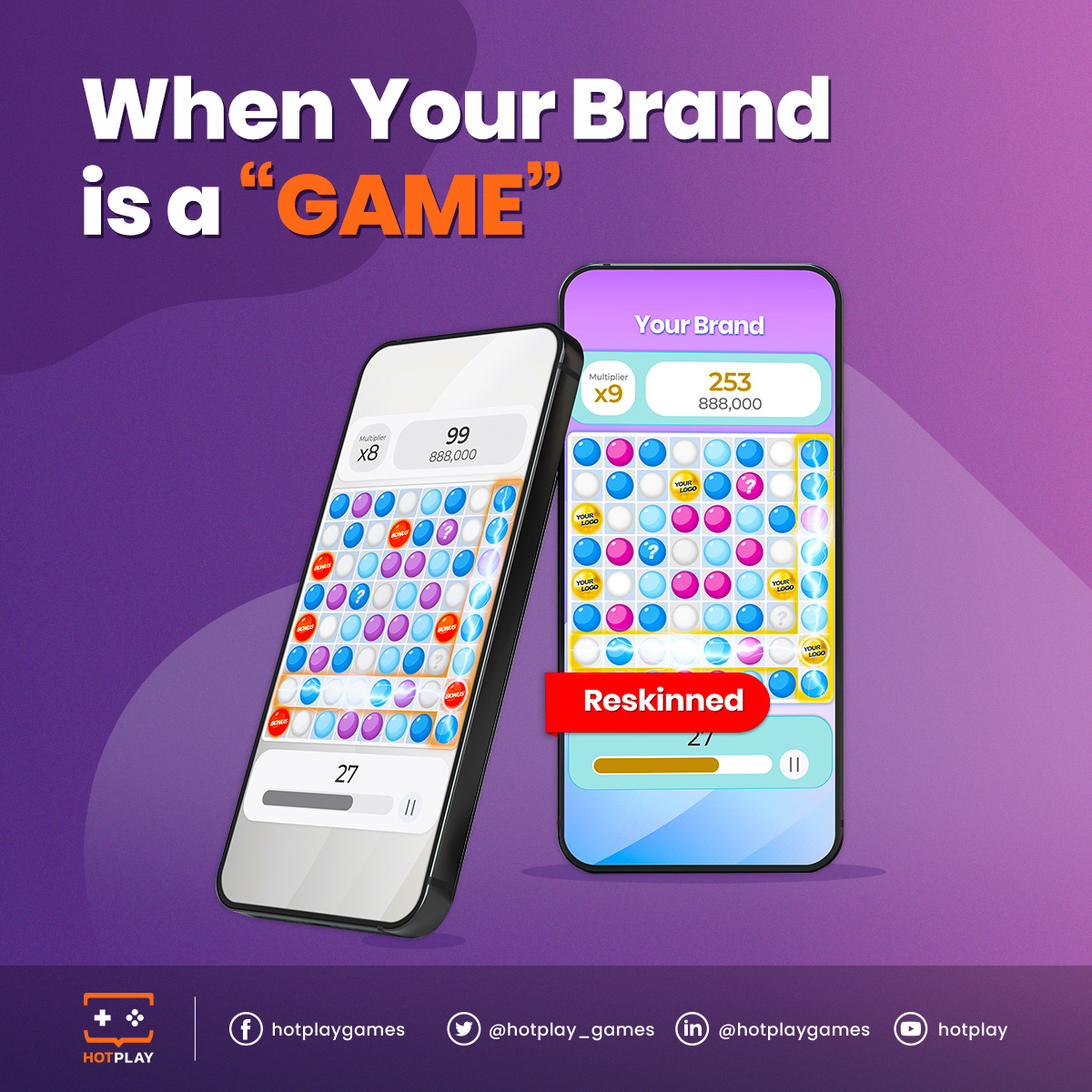 What if we can make our brand a 'game', and then keep people coming back to play over and over. Branded games are just a perfect solution for you.
Let's apply game design philosophy, throwing in tricks and techniques to keep your target audience engaged in a meaningful manner 🡪 place the link here
Read More »
Pandemic has fueled growth in the virtual world, and gaming is undoubtedly one of the beneficiaries. We have already seen big corporates jumped into the sector. But opportunities out there are not only for the big brands. Let's drive into why we think this is also the good time for small and medium-sized businesses to get their foot in the game. 🡪 place the link here
Read More »