Retention rate is known to be one of the most important metrics for game developers. Some see it as the KPI (key performance indicator) of game developers. Therefore, we have gathered the most valuable tips from industry experts to help you tweak and boost the user retention of your games.
To elaborate why retention rate is an important metric to closely monitor, we need to realize what this metric can bring to the table. This particular metric will give valuable insights into how your game is performing and explain the overall user experience. 
If you keep tracking your game over a period of time, it will allow you to understand when and why your players are losing interest in the game, letting you to find flaws in your game design.  Additionally, the higher user retention also indicates that several players are likely to become high-frequency players going forward and may convert into paying customers. 
As such, you need to plan ahead and come up with a sound strategy to keep user retention rate high. Otherwise, your users will not integrate your game as part of their daily routine. Here are six effective ways to increase user retention for your mobile game. 
1. 
Make Your First Impression Count
Like going on a date, your game's first impressions always count. To keep new people coming back, you need to give them a memorable first-time user experience. You can begin with an easy and simple interactive tutorial that will let them know that they are in for the fun and enjoyable time. You might perhaps throw them straight into the game while casually guiding them on how to proceed.     
2. 
Get to Know Your Users
To keep them playing, you must learn as much as possible about what they like and how they like to play your game. When they usually play and how long they play for each session also matter. Don't ignore their comments, complaints, or frustrations, as these are very important for their loyalty. Instead, invite your users to voice their opinions and report on things concerning your game so you can try to tackle it for them. 
3. Develop Rewards Programs
It is quite clear that loyalty and rewards are good companions for one another. Your mobile game should offer frequent, limited-time offers and rewards to retain users. These rewards can come in the form of in-game coins, airtime and data packages, shopping vouchers, or even real-world coupons.
4. 
Localize Your Game
Learn to provide game content that can connect with the culture and history of a market that you are operating your mobile game in. Local content is one of the underlying reasons why one game is more popular and more successful than another in the same market. Having creative cultural content will improve user engagement and allow you to connect with your gamers deeper. 
5. Personalized Push Notifications
Push notifications are one of the best ways to make your users remember that your app still exists. The trick is to avoid sending generic messages but instead learn to personalize them to your target audience. Sending relevant messages that can encourage players to return will help boost user retention for your mobile game.
6. 
Make Your Ads Relevant and Non-Disruptive
Targeted and relevant in-game ads that come in the form of non-disruptive can help enhance user experience and retention rate. These types of ads can make the game more enjoyable because it is more realistic and relatable. On top of that, coupon ads with real-world rewards could also help incentivize gamers to keep playing your games You can learn more about in-game advertising service here.
As more and more of us are now using smart devices to consume media, which allow us to skip TV commercials, or paying for ad-blocking software, the question becomes "how does a brand get its message across to their target audience?".
Let's learn some of the key benefits than game reskinning can help your brand🡪 place the link here
Read More »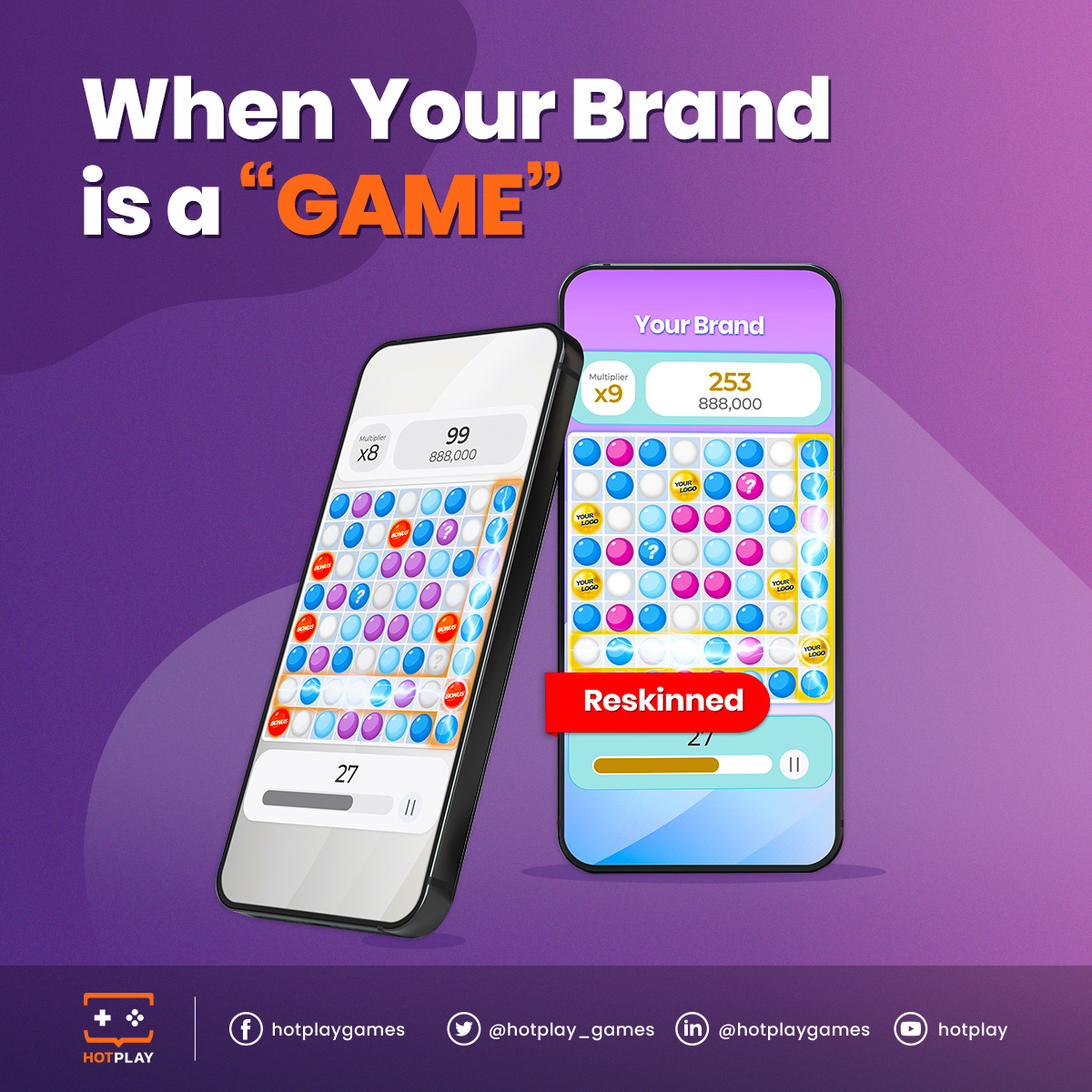 What if we can make our brand a 'game', and then keep people coming back to play over and over. Branded games are just a perfect solution for you.
Let's apply game design philosophy, throwing in tricks and techniques to keep your target audience engaged in a meaningful manner 🡪 place the link here
Read More »
Pandemic has fueled growth in the virtual world, and gaming is undoubtedly one of the beneficiaries. We have already seen big corporates jumped into the sector. But opportunities out there are not only for the big brands. Let's drive into why we think this is also the good time for small and medium-sized businesses to get their foot in the game. 🡪 place the link here
Read More »