Games: an innovative platform to connect with today's consumers
With 1.4 billion gamers in Asia alone, the gaming community represents a huge untapped market for advertisers everywhere. It is interesting to learn how we could access this growing demographic to win new followers for our brands. 
Jessie (Nithinan) Boonyawattanapisut, Chief Executive Officer of HotPlay and game industry veteran recently sat down to discuss with The Lean Company, on the future of the gaming industry and how brands can maximize dollar valued spent on in-game advertising as compared to other social media platforms. She also shared her thoughts about how advertisers can improve sales or ROI performance for their ad campaign, while at the same still being able to develop meaningful brand interactions with customers, ultimately leading to a higher conversion rate. Jessie also shared with us her first-hand experiences and lessons learned from leading one of Asia's fastest-growing adtech companies which pioneer in in-game advertising. Please see exclusive excerpts from the session below:
Q. What advice would you give to a brand looking to get into in-game advertising?
A. I feel that for brands this era is an exciting opportunity to really get creative. In-game advertising is the solution that enables brands to create true interactive experiences with both of their existing and potential customers. This innovative platform will give brands a great opportunity to establish real relationships with these customers. Therefore, my suggestion would be to start thinking out of the box on how to really take advantage of such a solution.
Q. Could you be able to share with us some interesting demographic trends you have noticed in the gaming market over the past few years?
A. I noticed that video games have become more mass in general. Before it was mainly a thing for kids but today the largest segment of gamers is coming from those of the ages between 18-34. This group represents nearly 40% of the gamer population. It has also shifted from being more male centric to a more balanced scale. Before male gamers represented around 75% of the gamer population but in today's era it is close to 50/50 between male and female gamers. And in some countries, such as Thailand, right now there are even more female gamers than male.
Q. So it is no longer true that in-game advertising is only suitable for brands looking to target younger demographics? How can in-game advertising strategies be tailored for brands looking to target a broad audience?
A. Absolutely. In fact, this is the biggest misperception among people outside or even some inside of the game industry. The majority of gamers are not kids, especially the ones that do spend. Less than 28% of gamers are below 18 years old. And nearly 40% of the gamers population are those between the ages of 18-34 years old as I earlier mentioned. And obviously, the rest are 35 and older. So as you can see, the audience is already broad. And as a result, there should be no issue for brands that want to target broad audiences to take advantage of in-game advertising.
Q. Why is it so important for in-game advertising to be non-intrusive?
A. If you have played a game before, you would be able to understand how it feels like when you are during an engaging moment into the game and all of the sudden you have to be interrupted by a pop-up banner, or worse, a video ad that lasts 30 seconds. This automatically impacts your feeling toward that particular brand.
Q. Brands are always worried about reputation. What are the latest measures to ensure that ads are served to the right audiences that are being implemented in your industry?
A. The mobile industry is currently in a state of transition with both Apple iOS and Google Android implementing new privacy policies. Both Android's Advertising ID and iOS's IFA/IFDA have now been significantly hamstrung by their respective manufacturers and it is not entirely clear what will replace them in the mobile ecosystem.
In general, the ecosystem is moving to an opt-in choice for consumers around privacy and data sharing while at the same time prohibiting any explicit offers on the part of publishers to entice users to share such data. This change makes it almost impossible to leverage existing systems and will bring about a complete sea-change in the mobile advertising industry in 2021-22.
In this environment, our Hotplay solution uses our own reward-driven network to build up a profile of users over time based on the genres of games, content and applications they interact with as well as the ads and more importantly, coupons that they are interested in.
Hotplay's Zappware integration provides us with even more refined and specific information about user demographics through the overlay of geographic information about their neighborhood and, in some cases, subscription choices. All these help us to identify who should be served with which ads more accurately. On top of that, HotPlay tools also allow advertisers to specify what type of games they do not want their ad to appear in.
Q. As a female leader in a male-dominated industry, what advice would you give to aspiring female leaders out there?
A. I am sure that if they already got to the leadership position, they would already understand what they are doing in their line of work. I think in this era, we do not need to keep drawing a line between male and female leadership. We are all human beings and each individual has their own strengths and weaknesses. I think the most useful advice I could possibly give to any leader out there is to always observe yourself and be well aware of your strengths and weaknesses. Utilize your strength to push your business forward and diligently work on addressing your weaknesses. Stay humble and stay foolish. I am sure that everyone can achieve their aspirations if they put all the right strategies and plans in place.
For more information, you can find access to the full webinar recording below:
Retention rate is known to be one of the most important metrics for game developers. Here are six effective ways that could help you boost user retention.
Read More »
To come up with the right strategies and tactics to promote mobile games is no easy task. Here are five tips that could help making your mobile games more attractive.
Read More »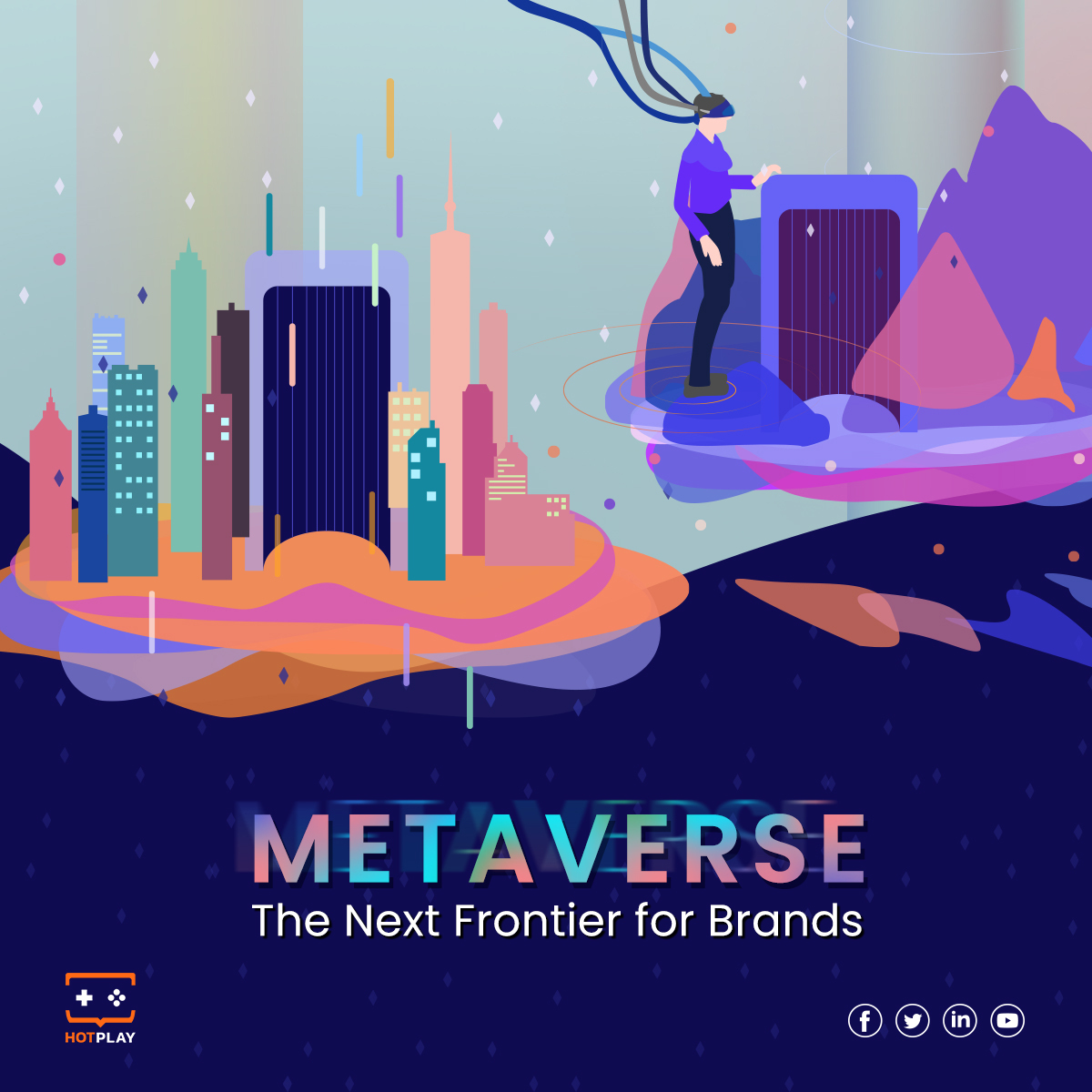 The rise of social games and virtual spaces have made people more and more connected to one another within the virtual reality world. Brands will need to 'reinvent' themselves to stay in the future market.
Read More »