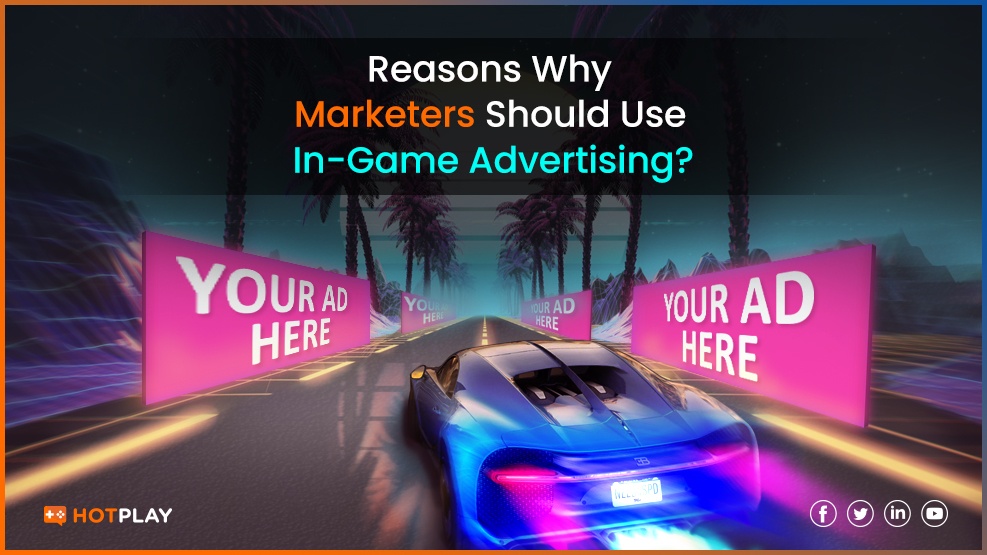 As the world continues its battle against the COVID-19 pandemic, many sectors are facing numerous challenges as they fight to stay afloat. There are only a few bright spots to be found in this increasingly cloudy outlook. Among them is the growth opportunity of the gaming industry. The industry sees expansions in both market size and number of players. Plus, many gamers are more willing to spend on virtual goods such as in-game items like never seen before. Unlike other traditional sectors, we are all going to watch gaming continue its grow 'on steroids' in this very near future. 
For professional marketers, here are the top three reasons why you should consider using 'in-game advertising' to gear up your marketing campaign:
1. Games engage people
It would be a lie not to admit that nearly anyone wants to escape from the mundane real world and like to plug themselves into the captivating world of games anytime of the day. More and more people are playing games, especially on their mobile devices. Games are a favorite activity for people of all different ages, backgrounds and genders. 
Today's marketers tend to focus on the influence of social media and digital marketing as they attempt to capture the younger generations. Games fully embrace this consumer segment and even expand further to other generations. Another unique characteristic of gaming platforms is its ability to bring in returning users, thanks to the delightful experience the games bring to them. This often translates into a higher engagement and ultimately leads to ample marketing/advertising opportunities for brands.
2. Games increase customer loyalty 
The use of 'gamification' can create a sense of excitement and improve brand retention. An obsession with winning prizes or being ranked in a leader scoreboard plays a big part in the gaming world. Brands can co-create with game developers to roll out in-game advertisements with interactive features that allow gamers to participate in order to get brands privileges or coupons in return. With these loyalty incentives wrapped in an excitement of gaming atmosphere, customers will be left with a fascinating value proposition.
3. Games collect consumer insights
Most advertisers and marketers are always looking for more consumer insights such as campaign behavior and customer action. With the advancement of gaming technology, tracking viewability metrics, gamer action after viewing ads and other key measurements are now possible through gaming platforms. Today's in-game advertising allows brands to measure the performance of ad campaigns in real-time. They can also find out the length of customer's ad exposure time as well as get other detailed consumer insights. 
Nonetheless, it is also very important for advertisers to bear in mind that gamers have high expectations for how brands engage with them online. Thus, marketers must demonstrate through their ads that they do understand gamer passions and value propositions. A creative strategy, which is being formulated by data driven insights, will allow brands to truly see the full potential of this form of marketing. 
We expect that even beyond the pandemic, we will likely see more brands across numerous sectors experimenting in the gaming space, to a point that it may complement their real-world counterparts. If you are an advertiser, this is an opportunity that can't be missed. 
As more and more of us are now using smart devices to consume media, which allow us to skip TV commercials, or paying for ad-blocking software, the question becomes "how does a brand get its message across to their target audience?".
Let's learn some of the key benefits than game reskinning can help your brand🡪 place the link here
Read More »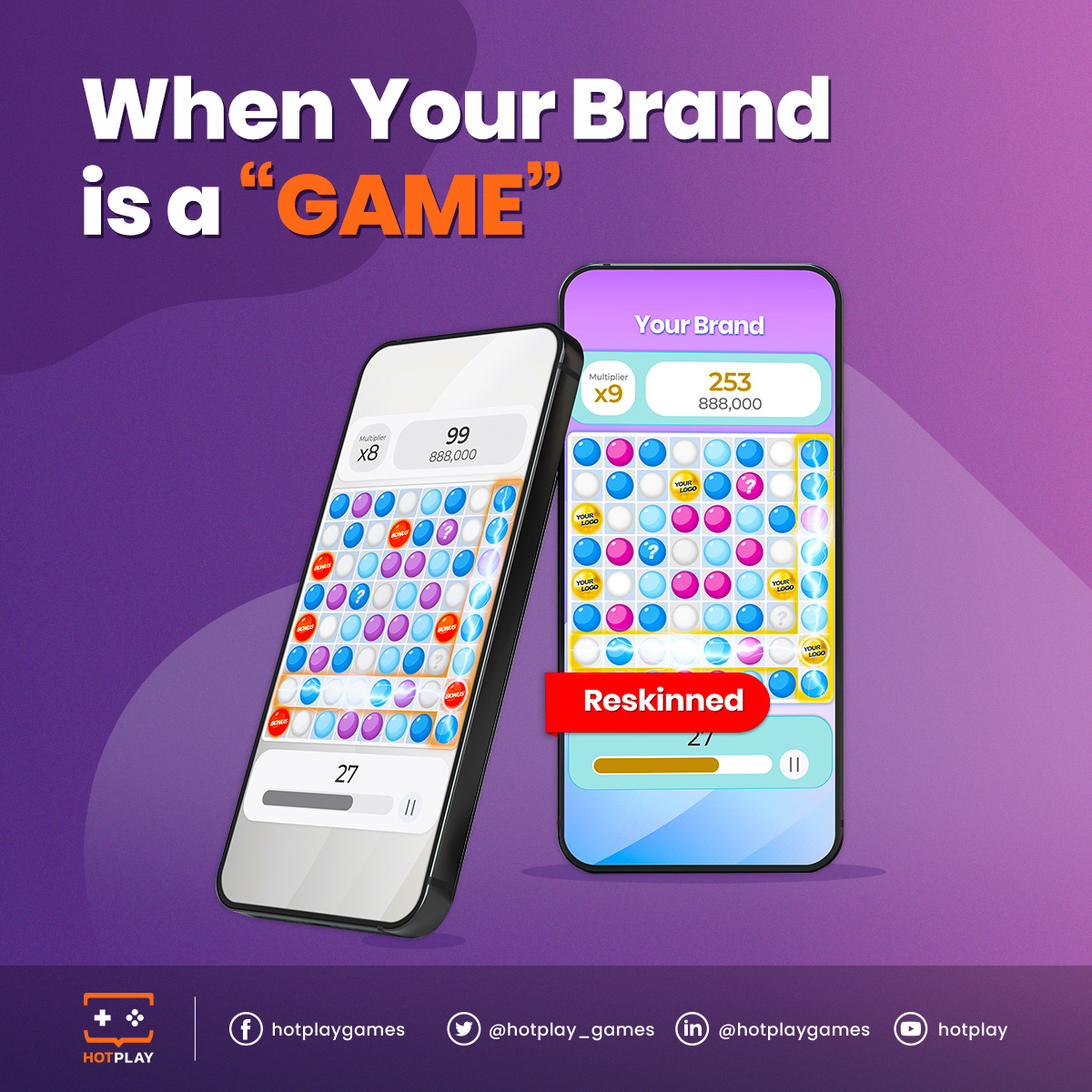 What if we can make our brand a 'game', and then keep people coming back to play over and over. Branded games are just a perfect solution for you.
Let's apply game design philosophy, throwing in tricks and techniques to keep your target audience engaged in a meaningful manner 🡪 place the link here
Read More »
Pandemic has fueled growth in the virtual world, and gaming is undoubtedly one of the beneficiaries. We have already seen big corporates jumped into the sector. But opportunities out there are not only for the big brands. Let's drive into why we think this is also the good time for small and medium-sized businesses to get their foot in the game. 🡪 place the link here
Read More »