Imagine if you can build a house of your dreams without having to spend real money, that would sound great for everyone, right? Yes, you actually can do it and many people love and enjoy executing this idea very much.
House design games are somewhat like decorating one's home in The Sims, where you're given a bare room to start with. In the beginning, you may have a few options of carpets, wallpapers, couches, and etc. to choose from. However, you will then be spoiled by choices as the game develops. Ultimately, it will be down to you and your imagination to design how your room would look like.
A home design game like "Design Home", took this concept further by allowing other players to rate your room. A high score would earn you new furniture options and more opportunities to score highly on your next mission. We all do know that gamers have 'a heart of a competitor'.
Like other types of games, some items can also be purchased with real money through in-app purchases if you want to accelerate your chance of winning. Nevertheless, these types of games are still very laid back in nature. They are merely about aesthetic and emotional feelings.
What advertisers could learn from the popularity of home design games are that first any games can be successful if they understand the underlying reasons why gamers play such games, and second players love to be inspired and if the games can help ignite such feelings their chance of success is high.

The case of Design Home paves an opportunity for home decoration brands to tap into the gaming industry. Not only do many people enjoy putting their imagination into real visualization, these games are in fact very educational. Players get to learn how to put together a room by plugging in those items they have long to have in their real life. It also works as a way to help inspire those home builders who want to try things their ways before executing their ideas in their real-life homes. Gamers can try to create their vision for a room in-game before actually implementing it in their real life.
In-game advertising platforms such as HotPlay, can also help brands to create their own custom games similar to this concept, which will be very appealing for online shoppers and can help boost sales activities.
As more and more of us are now using smart devices to consume media, which allow us to skip TV commercials, or paying for ad-blocking software, the question becomes "how does a brand get its message across to their target audience?".
Let's learn some of the key benefits than game reskinning can help your brand🡪 place the link here
Read More »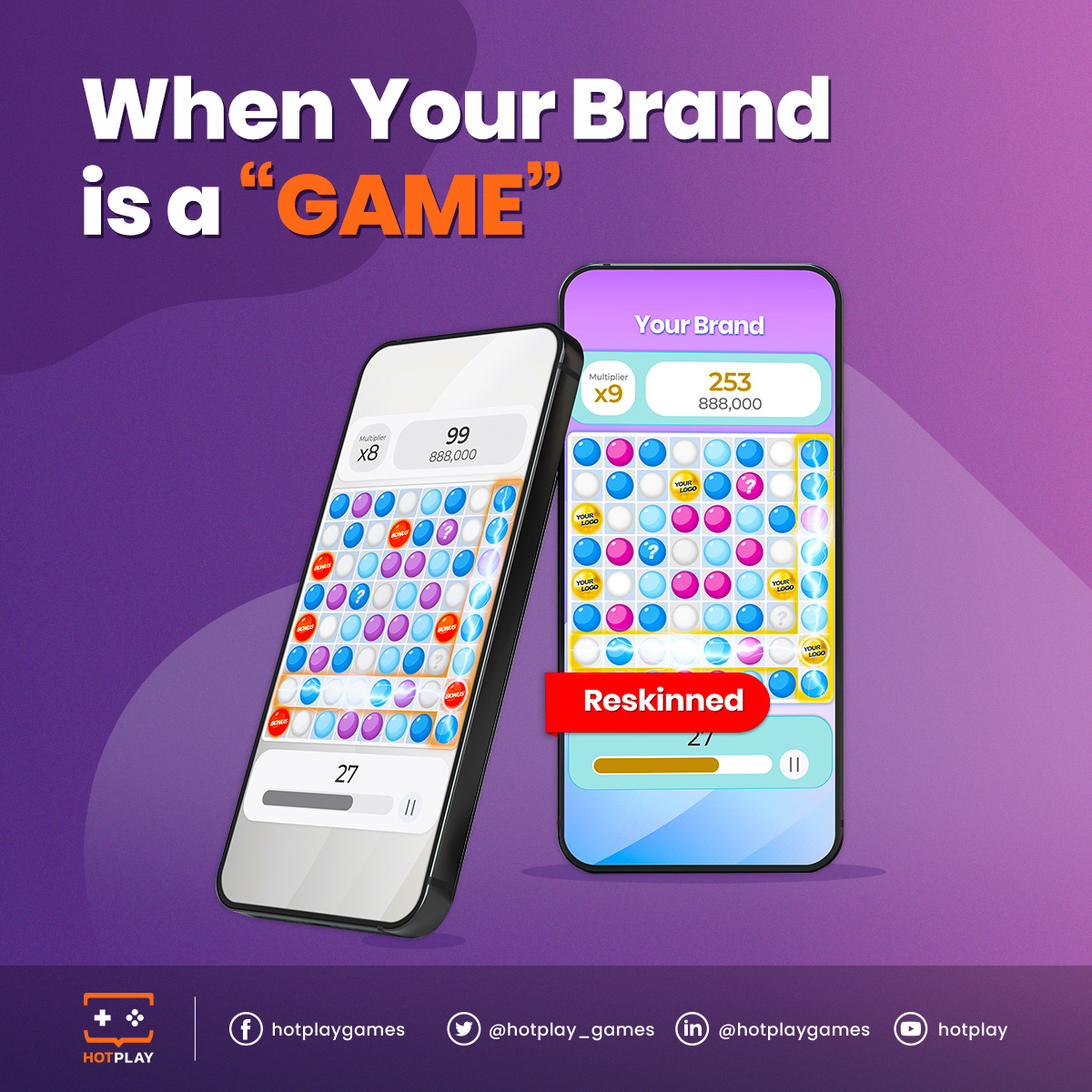 What if we can make our brand a 'game', and then keep people coming back to play over and over. Branded games are just a perfect solution for you.
Let's apply game design philosophy, throwing in tricks and techniques to keep your target audience engaged in a meaningful manner 🡪 place the link here
Read More »
Pandemic has fueled growth in the virtual world, and gaming is undoubtedly one of the beneficiaries. We have already seen big corporates jumped into the sector. But opportunities out there are not only for the big brands. Let's drive into why we think this is also the good time for small and medium-sized businesses to get their foot in the game. 🡪 place the link here
Read More »