The advertising industry is very dynamic, especially in the past few years when technologies have improved and changed significantly in multiple dimensions. Winning strategies that have previously worked for marketers over the past decades could be irrelevant in today's context and that is why it is so important for advertisers to stay on top of the latest trends. 
In 2021, connected TV advertising has become one of the best platforms for advertisers to get connected with their targeted audience. Let's go through some of the key reasons why advertisers should not overlook this rising opportunity.   
To make sure we are aligned, connected TV (CTV) refers to any television that has the capacity to connect to the internet. This includes not only smart TVs, but also traditional TVs that can connect to the internet using another device. Many people are using smartphone, Apple TV, or even gaming consoles like PlayStation and Xbox to connect with their TV. 
The same trend that we have spotted for gaming is also seen with connected TV. Statistic have shown that CTV is growing exponentially, especially when more and more people opt to sit in their living room and spend time streaming TV content during the pandemic. This trend is going in a different direction as opposed to traditional TV consumption which is already on the decline. People prefer to watch and consume content that they like at their own time.
Yet again, similar to in-game advertising, CTV advertising is affordable, diverse, effective and can offer niche targeting. Both of these platforms can help increase the number of ad viewers and also deliver real-time metrics that will enhance the success rate of your advertising campaign. 
The two methods are one of the fastest-growing marketing methods, which will become much more popular over the next few years. Their ability to help boosting conversions and drive sales are very beneficial for brands. Types of ads which can be rolled out via CTV are such as in-stream video ads, interactive pre-roll ads and home-screen ads. 
Advertisers should start getting themselves comfortable with different type of ad formats both for CTV and in-game advertising in order to be able to select the one that fits with each specific marketing objective. The successful keys are to ensure that these ads are non-intrusive and can seamlessly be integrated. Moreover, advertising content that is relatable to individual viewers' interests are usually preferred and better accepted.
Therefore, if you are looking for a new and creative way to reach your audience, both CTV and in-game advertising ads are an excellent choice. We strongly recommend advertisers to take advantage of this trend and be ahead of the competitors. And for this type of great opportunity, "waiting is no longer an option".
As more and more of us are now using smart devices to consume media, which allow us to skip TV commercials, or paying for ad-blocking software, the question becomes "how does a brand get its message across to their target audience?".
Let's learn some of the key benefits than game reskinning can help your brand🡪 place the link here
Read More »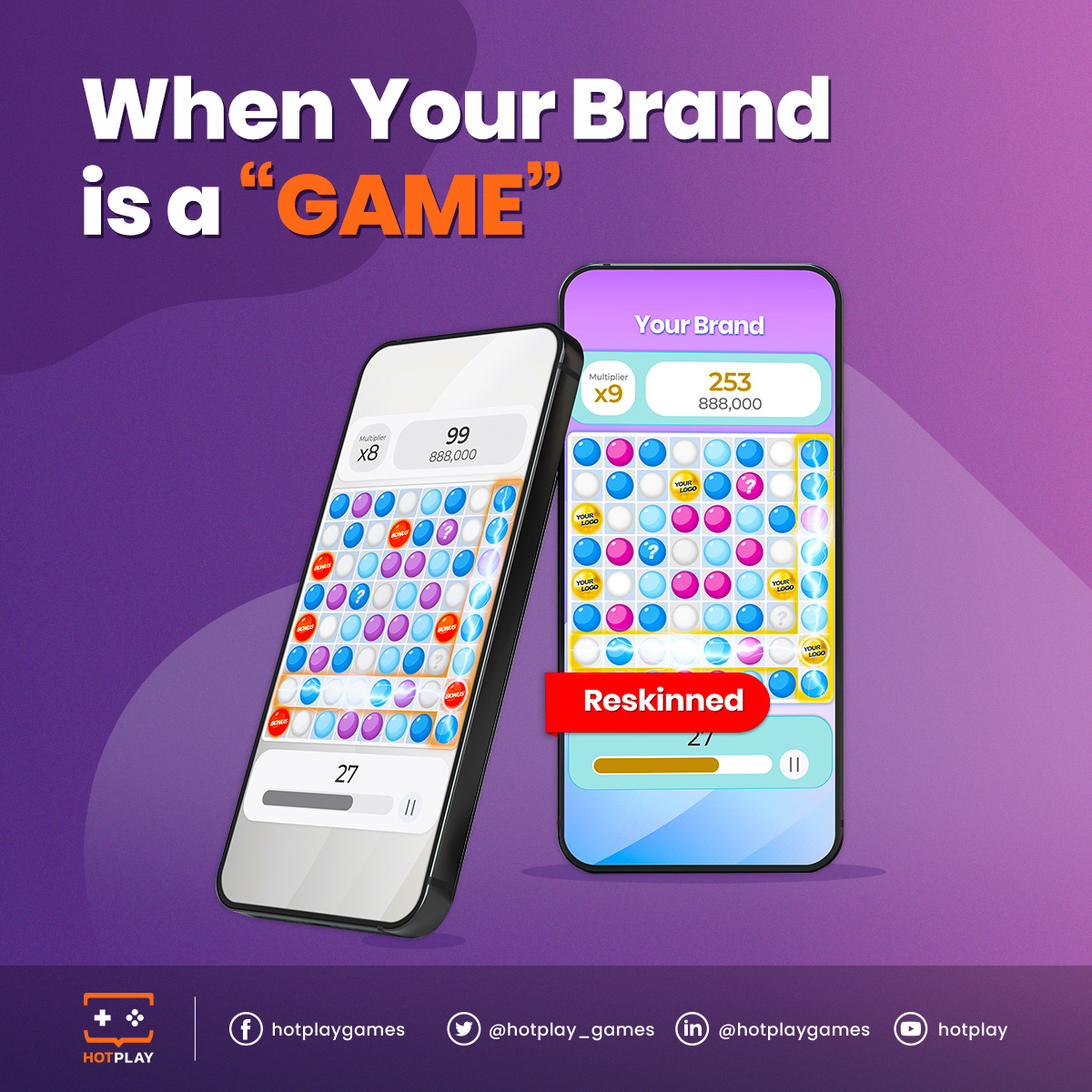 What if we can make our brand a 'game', and then keep people coming back to play over and over. Branded games are just a perfect solution for you.
Let's apply game design philosophy, throwing in tricks and techniques to keep your target audience engaged in a meaningful manner 🡪 place the link here
Read More »
Pandemic has fueled growth in the virtual world, and gaming is undoubtedly one of the beneficiaries. We have already seen big corporates jumped into the sector. But opportunities out there are not only for the big brands. Let's drive into why we think this is also the good time for small and medium-sized businesses to get their foot in the game. 🡪 place the link here
Read More »