When we talk about food delivery and video games, we can clearly see one or two things in common which are 'explosive growth' and 'huge opportunity', especially during the current global pandemic. And this trend is expected to stay with us, even after the situation subsides.
We have already seen some successful partnerships between the two industries, be there the KFC X ROV in Thailand, the Burger King X Call of Duty, or including the recent announcement between ONE Esports and foodpanda.
So we may ask, what exactly makes these types of collaboration so attractive? The answer is that when winners join hands, great potentials are formed. Both industries are considered to be on the win column amid the pandemic restrictions and widespread lockdowns.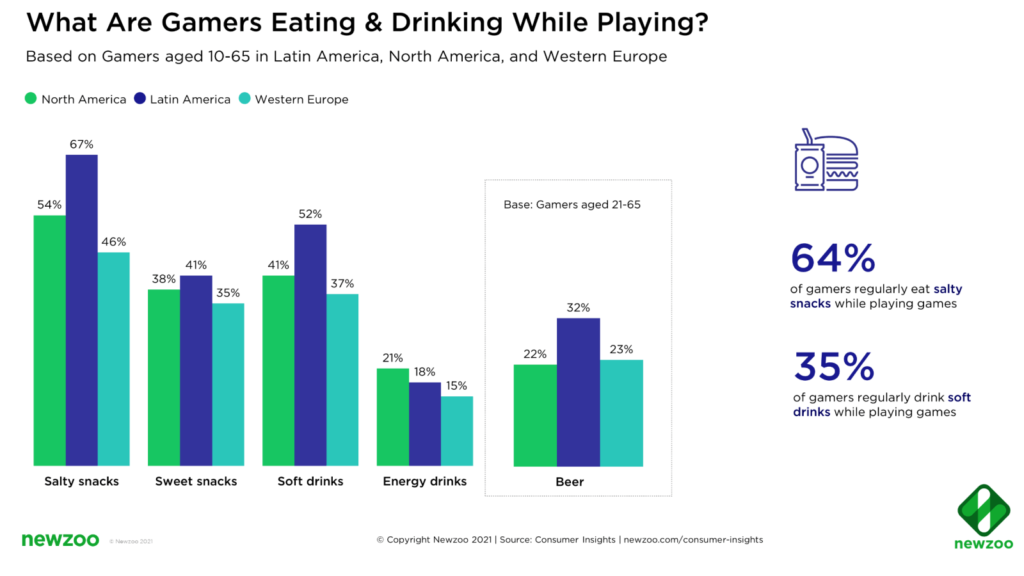 According to research from Newzoo, 80% of gamers regularly eat or drink while playing games. Although there might be some differences in consumption patterns among gamers from each geography, the level of consumption is highly prevalent across all markets, with Asia Pacific leading the way.
In terms of age group, gamers who regularly eat food and drink while playing are usually around 21-35 years of age. It is also important to highlight that these gamers typically play more often and for longer periods as compared to other groups, thus giving them more opportunities to enjoy their food.
Millennial and Gen-Z gamers are obviously one of the most important target groups for both games and restaurants, as a result, food delivery platforms should consider partnering with popular games to launch marketing campaigns and promote their businesses. Collaborating with in-game advertising agencies (IGAs) like HotPlay is a good way to start with.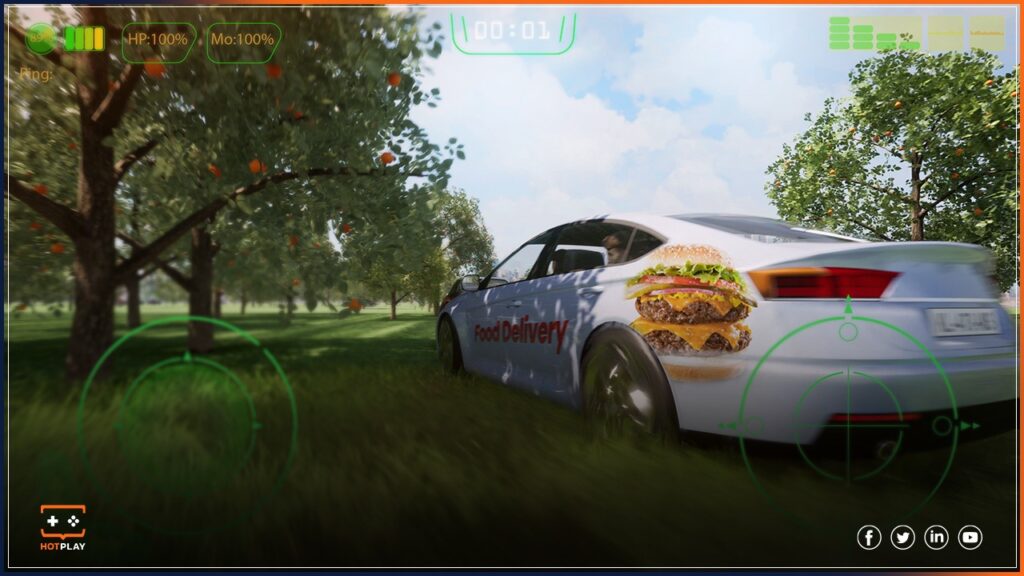 Food delivery platforms can choose to promote advertorials for restaurants through in-game discount coupons or any other kinds of creative ad formats. These will surely attract great attention from hungry gamers, leading to real orders flowing right in.
Food delivery apps and gaming apps have already become a routine part of people's daily life. Imagine if you can order a burger while your gaming app is still on, so you don't even have to leave your gameplay at all. That would certainly feel 'amazing'.
Creative in-game ads can work as a component of the game and integrate seamlessly into the gameplay. Thus, it will become a part of the user experience and can help improve app engagement and retention rates. Ultimately, gamers will enjoy ordering their food online and stay playing. And that would surely create a win-win situation for all.
As more and more of us are now using smart devices to consume media, which allow us to skip TV commercials, or paying for ad-blocking software, the question becomes "how does a brand get its message across to their target audience?".
Let's learn some of the key benefits than game reskinning can help your brand🡪 place the link here
Read More »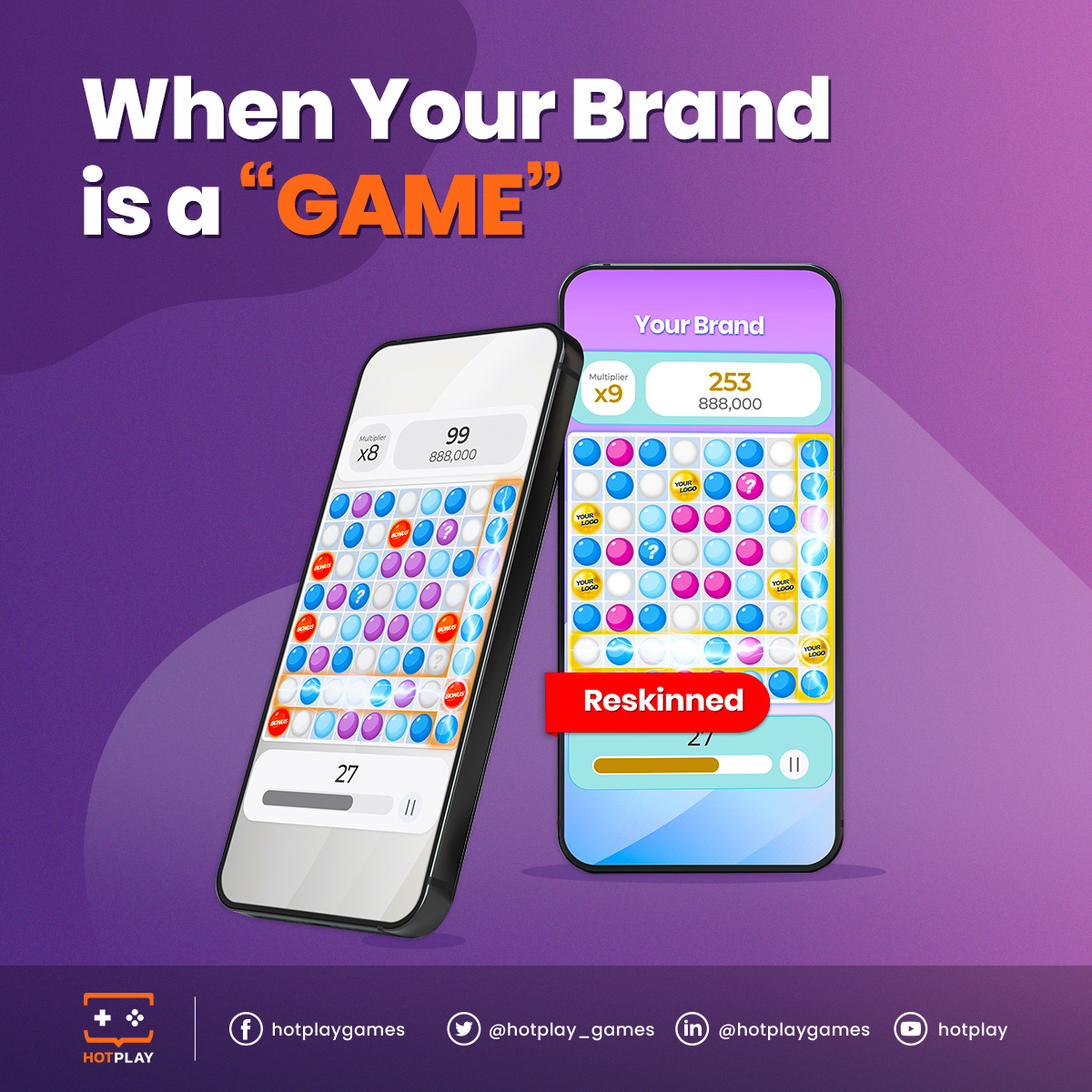 What if we can make our brand a 'game', and then keep people coming back to play over and over. Branded games are just a perfect solution for you.
Let's apply game design philosophy, throwing in tricks and techniques to keep your target audience engaged in a meaningful manner 🡪 place the link here
Read More »
Pandemic has fueled growth in the virtual world, and gaming is undoubtedly one of the beneficiaries. We have already seen big corporates jumped into the sector. But opportunities out there are not only for the big brands. Let's drive into why we think this is also the good time for small and medium-sized businesses to get their foot in the game. 🡪 place the link here
Read More »