Several research studies over the past few years have shown that the number of females playing video games is growing at a faster rate than their male rivals, especially in Asia. Women are levelling the playing field across all of Asia's key markets including China, India, Japan, South Korea and Southeast Asian nations.
These recent developments in the industry generally have made the gaming industry become more inclusive, with many games promoting diversity and strong female representation. The study also indicated that female gamers have specific motivations and gameplay behaviors as sophisticated as their male counterparts. They play all types of game genres, using different kinds of devices and platforms.
Therefore, it is important to keep in mind that advertisers can no longer stereotype gamers in today's era, as this group of audiences is actually as diverse as people who watch TV or listen to music. Advertisers who look to target female gamers must seek to understand their individual motivations as well as the reason why they play the game they play, including their playing behavior and preferences.
In many respects, it is the player personalization which is one of the most effective ways of reaching out to female gamer audiences. As we can already see that fashion and beauty brands find this as a very attractive opportunity for them.
To be fair, the current spending on luxury and beauty items within esports and gaming might still not actually be so high right now, but several luxury brands and fashion leaders are viewing that the crossover between the two industries is offering huge potential.
The campaigns that we have seen so far such as "Louis Vuitton x League of Legends" or "Balenciaga x Fortnite" are already signaling that this audience is ready to spend on these new types of offerings if the marketing and advertising were done right.
We all know that brands need to go and always be ready to present themselves wherever their consumers are, and right now "in-game" (inside the gaming world) is actually where they are.
In-game advertising and in-game items, particularly those that are related to fashion and beauty offer great opportunities for brands and advertisers to reach and connect with female gamers in an engaging manner. The arrival of luxury brands such as Louis Vuitton can be seen as a 'validating moment', that the market potential for this segment can actually go through the roof.
As the lines between the virtual world and the reality world are blurring, people will start to spend more on in-game items, especially those that they deem to have intrinsic value for them, including ones with emotional value that come with cultural status within the gaming community they are in.
To be successful in capturing this rising opportunity, it is recommended that advertisers and brands place their utmost importance on realizing the richness and complexity of the female gaming population.
As more and more of us are now using smart devices to consume media, which allow us to skip TV commercials, or paying for ad-blocking software, the question becomes "how does a brand get its message across to their target audience?".
Let's learn some of the key benefits than game reskinning can help your brand🡪 place the link here
Read More »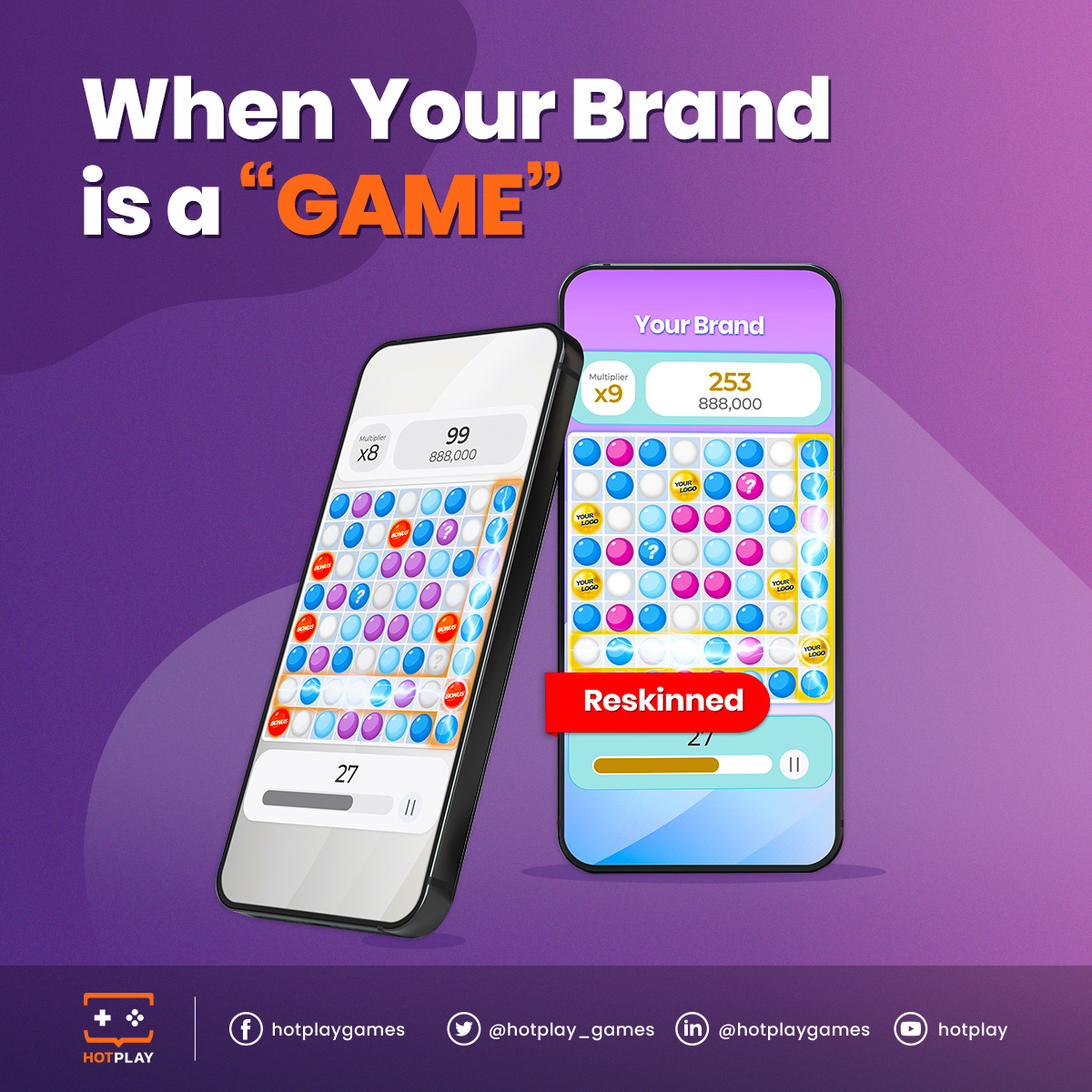 What if we can make our brand a 'game', and then keep people coming back to play over and over. Branded games are just a perfect solution for you.
Let's apply game design philosophy, throwing in tricks and techniques to keep your target audience engaged in a meaningful manner 🡪 place the link here
Read More »
Pandemic has fueled growth in the virtual world, and gaming is undoubtedly one of the beneficiaries. We have already seen big corporates jumped into the sector. But opportunities out there are not only for the big brands. Let's drive into why we think this is also the good time for small and medium-sized businesses to get their foot in the game. 🡪 place the link here
Read More »