HotPlay and Siam Selection signed a business partnership, hoping to capitalize on in-game advertising's ecosystem. 
Nithinan Jessie Boonyawattanapisut, CEO of HotPlay and co-CEO of NextPlay joined hands with Dr.Piyasunee Prasarttong-Osoth Chaipanee, Executive Chairperson and Nopphawin Kittiratphaisan, CEO of Siam Selection to further build on and integrate the ecosystem of e-commerce and in-game advertising.
Through this strategic partnership, Siam Selection, an e-commerce platform will be able to capitalize on the strength and expertise of HotPlay's in-game advertising services. HotPlay will also be an integral part in helping Siam Selection develop its NFT properties within the platform. This collaboration will help formulate an even broader and stronger ecosystem for both parties. 
HotPlay is an in-game marketing solution which helps bridging and connecting advertisers to players via In-Game Advertising (IGA) platforms. Its IGA platform learns to personalize players' preference resulting in an effective targeted marketing campaign.
As more and more of us are now using smart devices to consume media, which allow us to skip TV commercials, or paying for ad-blocking software, the question becomes "how does a brand get its message across to their target audience?".
Let's learn some of the key benefits than game reskinning can help your brand🡪 place the link here
Read More »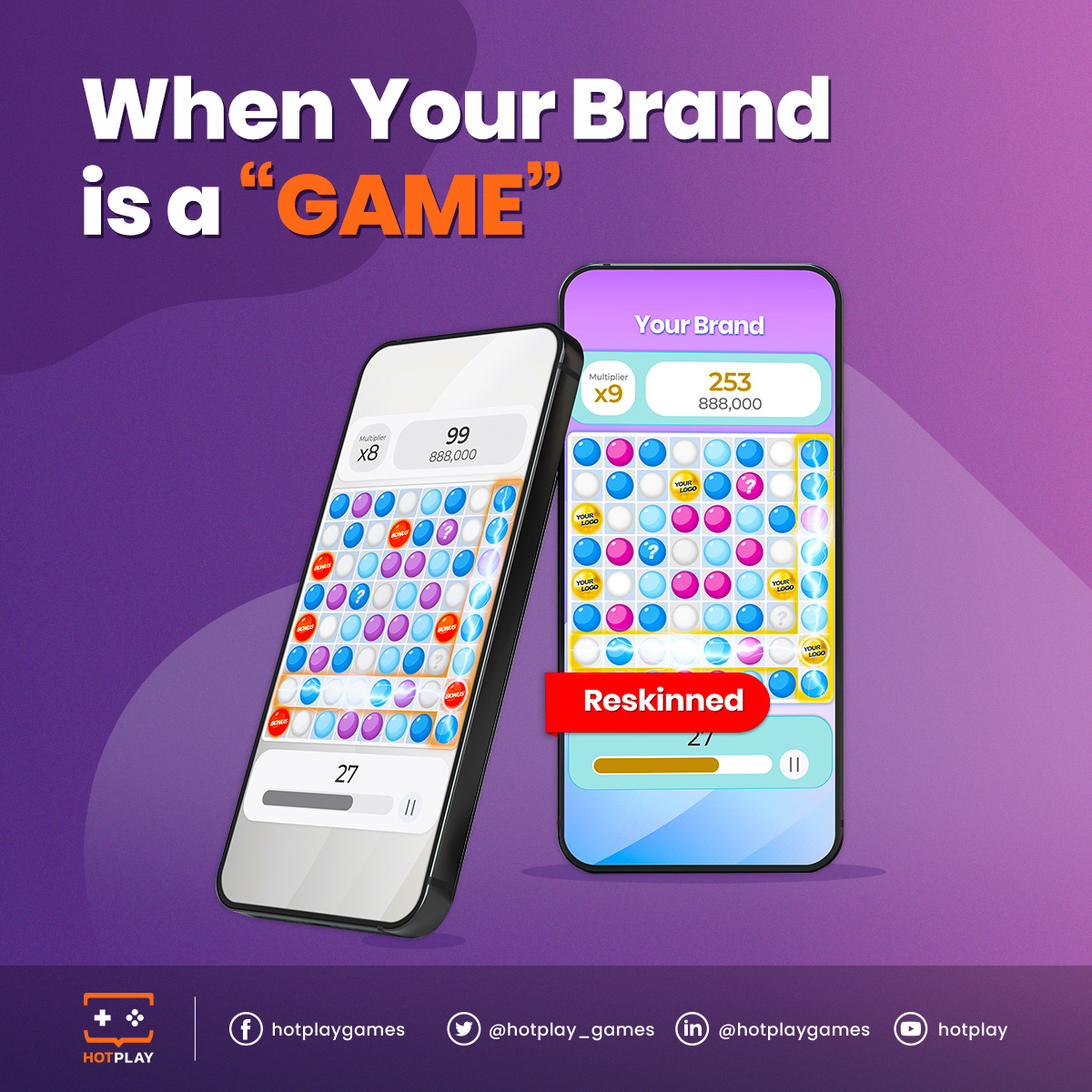 What if we can make our brand a 'game', and then keep people coming back to play over and over. Branded games are just a perfect solution for you.
Let's apply game design philosophy, throwing in tricks and techniques to keep your target audience engaged in a meaningful manner 🡪 place the link here
Read More »
Pandemic has fueled growth in the virtual world, and gaming is undoubtedly one of the beneficiaries. We have already seen big corporates jumped into the sector. But opportunities out there are not only for the big brands. Let's drive into why we think this is also the good time for small and medium-sized businesses to get their foot in the game. 🡪 place the link here
Read More »