Talks and conversations of the Metaverse came out of nowhere as when Facebook's parent company changed its name to Meta last year. But understanding about the concept and the future opportunities that come with it is still somewhat vague and uncertain for many, including among marketers who eagerly want to connect with potential audiences in this new space.
To put it simple, the Metaverse involves a shared virtual space where users are represented by their virtual avatars. These virtual worlds continue to evolve, develop and grow based on user decisions and interactions within the space. With such effect, it mirrors the real world as it also has no "end", instead it keeps on going and going. We can see that it actually is another universe that continues to expand as more and more users jump in and become part of it.  What marketers need to realize is that Metaverse is not just a trendy new thing or a buzzword, but it seems like it will be here to stay and is making its way to become the next big thing sooner or later. So we must learn to embrace it and look for opportunities that come with it. 
There are several ways that brands can start marketing in the Metaverse. These concept strategies can help brands keep their target audiences, especially those millennials and Gen Z in this new space up-to-date and engaged with their products. Here are some of the ways for brands to enter into the Metaverse: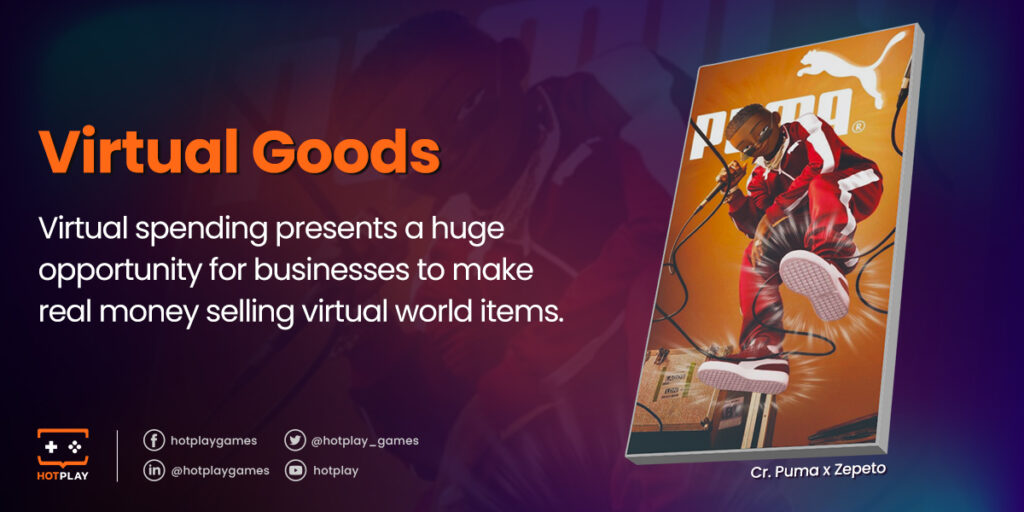 1. Sell virtual items 
Selling virtual goods has been one of the best ways to make money, especially among online games. Virtual goods are considered as a major opportunity for every brand and it can be seen in any industry as what we are seeing in the physical world. There is no shortage of what each brand can sell, no manufacturing and no transportation costs also. But brands must learn and find ways to capitalize from this.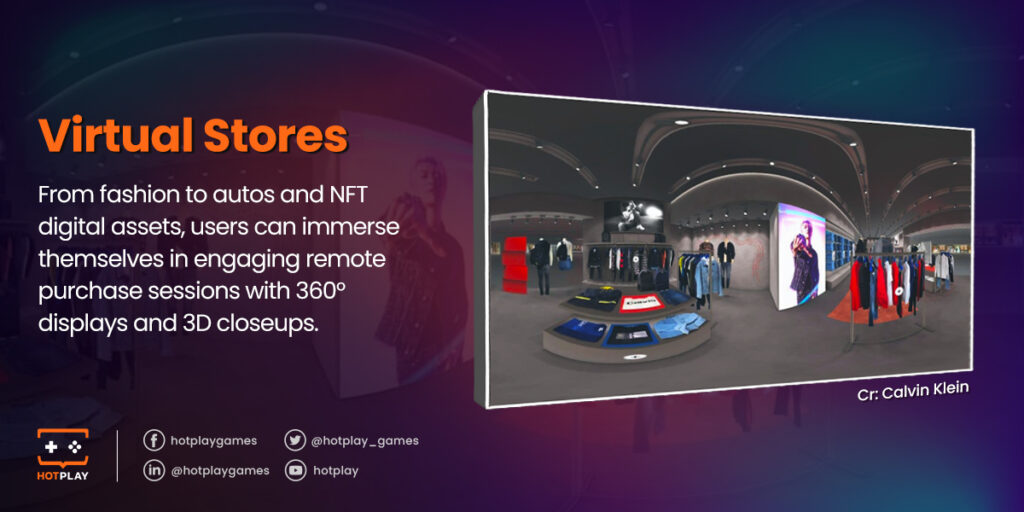 2. Set up virtual stores/ virtual showrooms
Virtual showroom is a way to help upsell items for brands both in the virtual world and also in the physical world. It can provide a way for customers to check out products in a more detailed manner prior to purchasing them.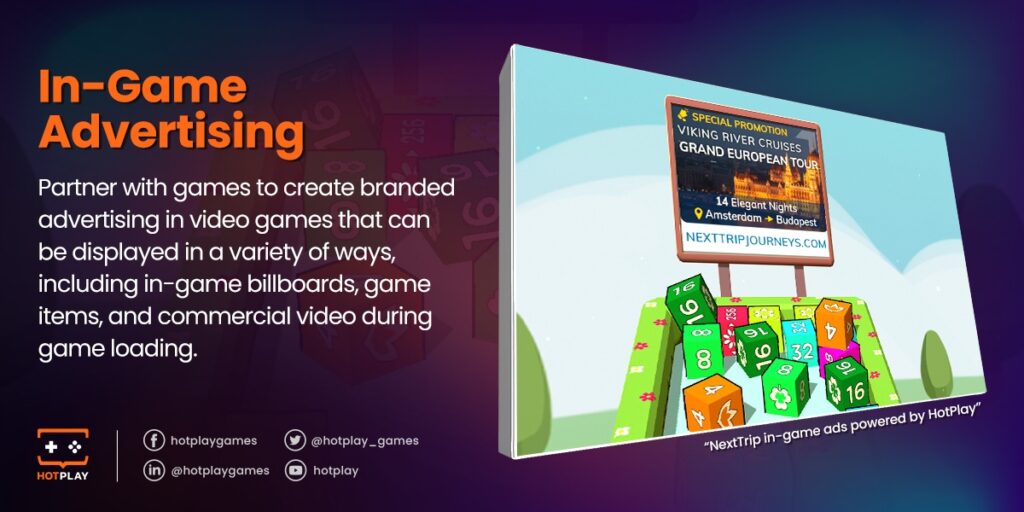 3. Launch in-game advertising 
Just like in the physical world, the Metaverse provides a huge opportunity for advertising in the gaming world. To launch effective in-game advertising, creativity is required, given marketers need to deal with two things at once, which are capturing player attention while at the same time not detracting them from the game play. This is where HotPlay can come in to help. 
4. Create social commerce 
Community building is a big part of the Metaverse which represents a major opportunity for every brand. Brands must learn to build engaging communities that provide a place for customers to participate and exchange what they feel towards their shared interests. They may also use NFTs to offer VIP access to special events or conferences, making each individual feel that they are being treated with special privilege. 
5. Exploit product customization 
Many activities in the Metaverse allow players to customize and configure their own items. Brands can learn from their exact specifications such as vehicles, costumes, and other preferences. With the right analysis, brands can explore the behaviors of their target audience to better understand what they are looking for. This will help brands to serve their target group better.    
As more and more of us are now using smart devices to consume media, which allow us to skip TV commercials, or paying for ad-blocking software, the question becomes "how does a brand get its message across to their target audience?".
Let's learn some of the key benefits than game reskinning can help your brand🡪 place the link here
Read More »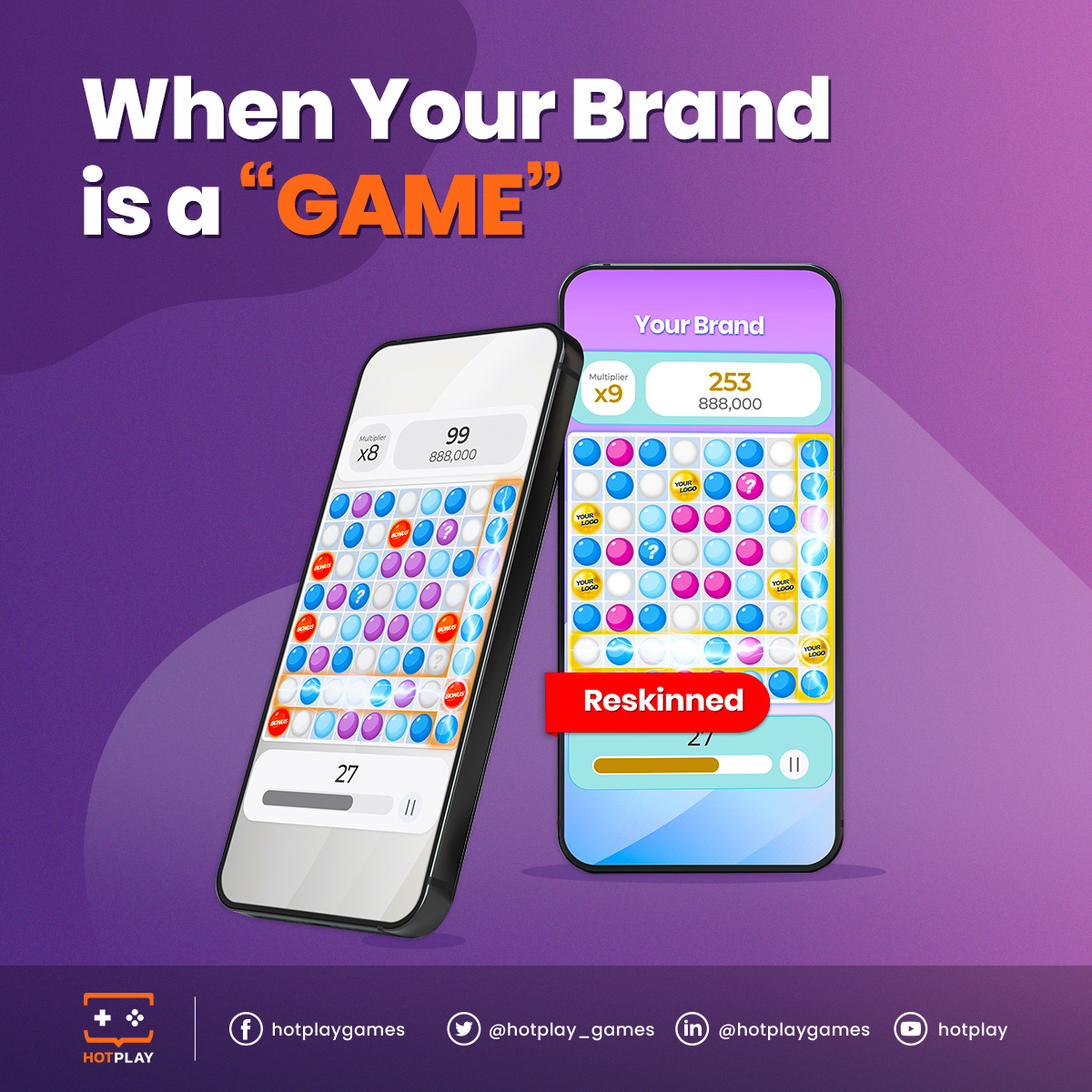 What if we can make our brand a 'game', and then keep people coming back to play over and over. Branded games are just a perfect solution for you.
Let's apply game design philosophy, throwing in tricks and techniques to keep your target audience engaged in a meaningful manner 🡪 place the link here
Read More »
Pandemic has fueled growth in the virtual world, and gaming is undoubtedly one of the beneficiaries. We have already seen big corporates jumped into the sector. But opportunities out there are not only for the big brands. Let's drive into why we think this is also the good time for small and medium-sized businesses to get their foot in the game. 🡪 place the link here
Read More »